Tour Preferred

Accuracy 

TrackMan 4 is the tracking unit of choice for the top players. It combines two radars and one camera for zero doubt. That's innovation. That's better data. Better golf. More accuracy. And complete trust

Learn More
What Our Clients Say About Us
Texas Wedge is a wonderful golf experience where you can play almost any golf course on the planet in comfort. Using Track technology like you see on the PGA tournaments each hit of the ball is tracked. There are fun games like scramble and tournaments you can be in. The Wedge also has a bar and music. The staff are helpful to show you how to play the courses. So bring your friends and have your own tournament. Or, use their teaching program to enrich your game.

Grace Blair 
Play Faster 

 


Golfers can play faster by enjoying the convenience and efficiency of indoor golf, allowing them to skip the travel time, play at their own pace, and enjoy the game regardless of weather conditions.
Book Your Tee Time
Practice Like A

Pro

 
Practice makes perfect, and in the TrackMan-powered golf simulator, you have all the shot analysis tools to improve your game. You can even compare your swing to Tour Pros data and video.
Learn More
The TrackMan Golf App 
TrackMan Golf is the app for all your TrackMan activities. The app brings together data from your sessions, so you can access your stats from your phone every time you play and practice, track your improvements, regardless of your skill level. This is where better golf starts.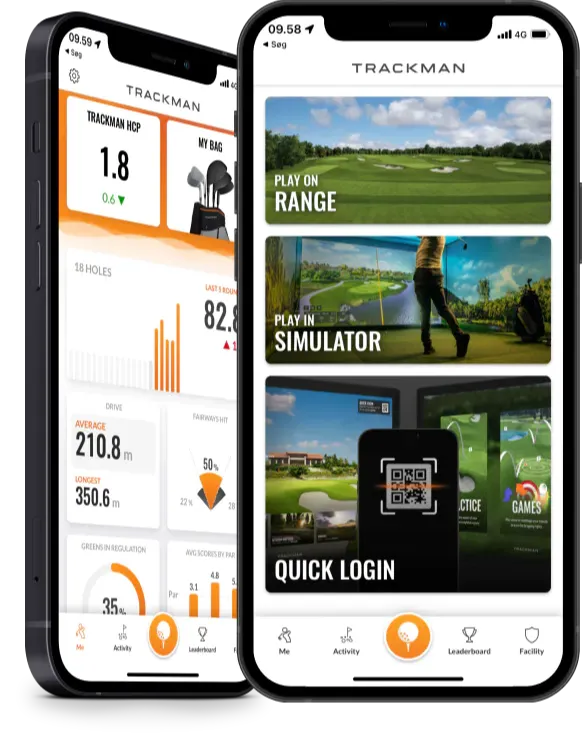 World Class
Golf Instruction
Unlock the golf game that exceeds your goals without wasting any more time on the driving range lost and frustrated. 
Learn More About Lessons
DO YOU WANT TO BECOME A BETTER BALL STRIKER? 
In just 15 minutes, discover the turnkey practice plan to become a consistent ball striker without wasting time on the range or being frustrated and embarrassed.
Gain Instant Access To:
How To Fix Contact Errors | Correcting Path Errors | How To Control Your Club Face
When you signup, we'll be sending you weekly emails with additional free golf tips.